Reading anything is hard. It takes time and effort and if the content is not something you care about to begin with, reading can be a waste of time.
So imagine if I have written something that moves you, or solve a problem you have, or bring something interesting to your knowledge that you previously didn't know about. In this case, this blog post is something you do want to read.
Great! but what keeps me awake at night is the prospect that what if someone doesn't read what I write only because they couldn't?
What if the contrast of my typography is too bright and not easy to read? What if someone who might benefit from the content of my blog do not like the darker theme? What if the color scheme isn't welcoming a wide variety of readers who interested in what I write?
These questions are hard to answer without the insights of an engaging audience. But the reason why I have a darker theme to begin with is simply because I want this site to have a unique personality, something which isn't previously seen. Something that represents who I am as a writer and a person.
Am I done with updating the design of this blog? No. Have I done a good job at making the text readable and easy on the eye? I think so, but...
I think I will never really know until I hear from you as a reader! Until then I think I will keep writing more to express and record and share what I learn.
Let me know how this blog reads on a direct message on Twitter! Your opinion is of great value and it will help me improve further.
That is all I wanted to say for now,
Until next time
Abbas
---
Blogs color scheme
click to copy on clipboard
---
Blogs typography
Download: https://store.typenetwork.com/foundry/boldmonday/fonts/nitti-grotesk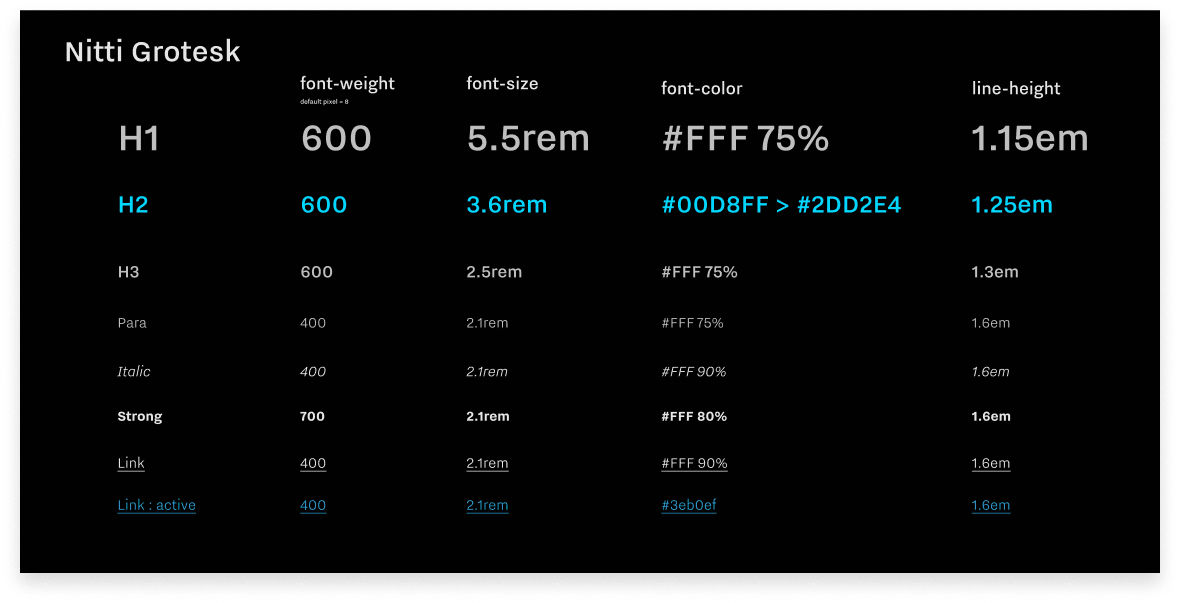 ---
Whats coming next?
newsletters
reader mode
comments
design resources
walkthroughs
---
---
---